EDEN SSTC

Click on the link below to see some of our events and activities:

STAFF
Mr. Paul Hurd (Program Leader)
Ms. C. Maronski (Literacy)
Mrs. M. Bellefeuille
Mr. L. Quattrini (Horticulture)
Mrs. A. Chubb
Mr. J. Caruso (Wood shop)
Mrs. H. Coker
Mr. D. Dischke. (Technology)
Mrs. L. Jones
Mr S. Azzopardi (Visual Arts)
Mrs. M. Murdoch
Mr. A. Fulcher (Science)
Mrs. K. Simpson
Mr. J. Gay (Music)
Mr. C. Streiss
Mr. B. Krzeczkowski (Drama)
Mrs. V. Scholz (Phys.Ed.)
For more information
about our program at Eden, please contact:
Paul Hurd (Program Leader) 905-646-9884 (Eden High School) ext 82006
Powered by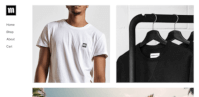 Create your own unique website with customizable templates.